About Us ........
The firm of Ira B. Kraemer & Co., Fine Violins was established in 1967 in East Orange, New Jersey and now celebrates 53 years of service to the string community. In 1972 the firm moved to Westfield, New Jersey and in 1974 acquired the land and site it now occupies in Scotch Plains, New Jersey. Our shop is convenient to Route 22, Route 78, Route 287, The Garden State Parkway.
Our firm has always been known to supply fine violins, violas , cellos and bows at below current market values. Our extensive collection which is one of the largest on the east coast has been acquiring instruments for about 53 years through estate acquisitions, violin shop buyouts and the direct importation of new instruments. We deal directly with the consumer and don't sell instruments through third parties which are conditional to commissions. We offer a 100% trade in policy for instruments purchased from us, provided that the instrument has not sustained any major damage and there are no made up charges for wear and tear(worn strings, worn bow hair, warped bridges, etc). We have serviced customers from coast to coast in the U.S. and have sold instruments to customers in Dubai, Australia, Japan, Lithuania, Singapore, France and Israel.
The founder Ira Kraemer was at the time of establishment a professional violist and conductor and a recent graduate from the Mannes College of Music in New York City. He saw the need for competent string instrument repair and the need for a supply source of finer instruments for the advanced student and professional player. At the time of commencement of the business, studies in violinmaking were begun with the master violin and viola maker, Otto Erdesz who at that time had his studio in Manhattan. Mr. Kraemer is listed in "Who's Who in America 2010 edition" and "Who's Who in the World 2010 edition."
Over the years this firm has supplied many instruments and bows to students, professionals and amateur players alike, as well as a multitude of repairs and restorations.
All instruments offered are wholly owned by us and are not consignments. This can amount to a considerable savings as no commissions are involved when an instrument is sold.
We can supply anything from an 18th century Venetian or Neapolitan Violin to an 18th or 19th century German or FrenchViolin, to a high level intermediate violin, viola or cello. We have a very good selection of French and German bows by master makers of the 19th and 20th century. We do not provide rental instruments or beginner instruments.
We also make new violins and violas in house as time permits.
North Gallery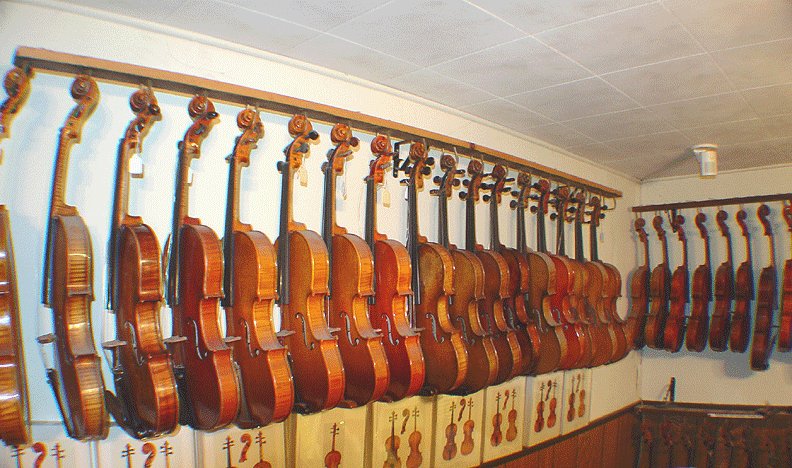 Main Gallery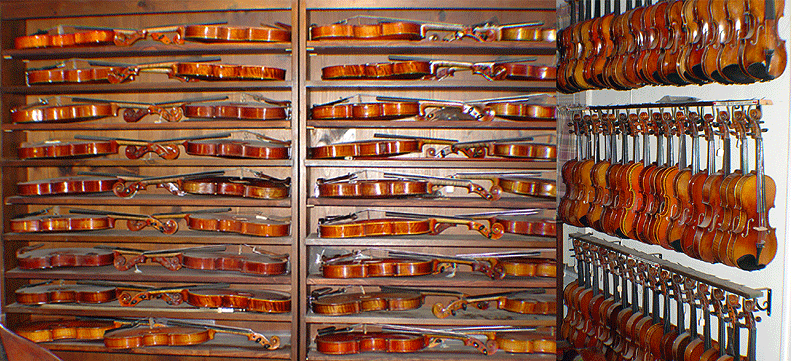 Thanks for taking the time to read about the history of Ira B. Kraemer & Co.
All Photographs and Text are Copyright by Ira B. Kraemer Co. and may not be used in any way without express permission of Ira B. Kraemer & Co.